Why high performance buildings?
High performance building standards lie at the foundation of how we build better.
The Climate Challenge
We are already experiencing the effects of climate change in New York City. Our summers are hotter and our storms are becoming more and more frequent. We are not alone – growing evidence shows changing climate is harming communities around the world.
In 2015, 200 countries acknowledged this and committed to the Paris Agreement. On June 2, 2017 Mayor de Blasio signed Executive Order 26, committing the most populous city in the United States to the principles of the Paris Agreement and to developing a pathway to advance the Paris Agreement goal of limiting global temperature rise to 1.5 degrees Celsius.
To meet this target, we all need to use less energy and lower the amount of fossil fuels being burned for heating, cooling and energy use, as these release greenhouse gases which contribute to climate change. A great way to accomplish this is through making our buildings perform better.
Brussels: first region in the world to adopt the Passive House standard
In Brussels, the Passive House standard was adopted as the building code in 2015, making it the first region in the world to require such a stringent standard. By offering incentives to build 243 very low-energy projects, the BatEx or "Exemplary Buildings" program catalyzed the market and showed the standard could be achieved with minimal cost premium.
Given BatEx's success, the program can be used as a model to develop programs in other cities that support and award best practices in building construction, including New York City's voluntary High Performance Retrofit Track, part of the NYC Retrofit Accelerator program.
New York City: Energy Efficiency leadership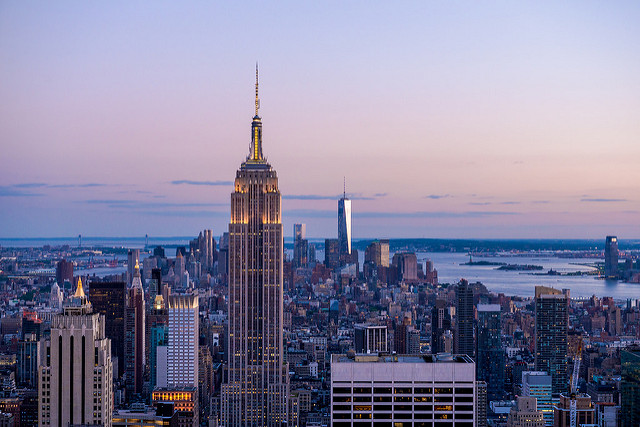 During NYC Climate Week 2014, Mayor de Blasio announced New York City's bold commitment to reduce citywide greenhouse gas (GHG) emissions by 80 percent by 2050 from 2005 levels (80×50). Since then, the City has led by example by enacting requirements that all new City-owned buildings be designed to use 50 percent less energy than a 2015 baseline and committing to retrofit every City-owned property with significant energy use.
The City is also working to enact new, stringent building and energy codes and launched supporting programs, such as the NYC Retrofit Accelerator, to help owners and developers make their buildings more energy efficient and sustainable.
Benefits of High Performance Buildings
High performance buildings are comfortable, healthy, and quiet. Because they are designed well and built to last, they work well and are simple to use and maintain.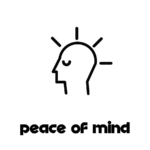 You know what you're getting with a high performance building:
They provide measured and proven results
They remain comfortable during power outages and extreme weather events
Their maintenance and energy costs remain low over the long term due to a better building enclosure
They have better indoor air quality, reduced exposure to allergens, and reduced outdoor sound pollution
They represent one of the best ways to fight climate change, as they use up to 90% less heating and cooling energy compared to other buildings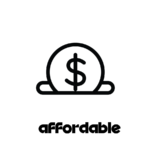 Operation, maintenance, and energy costs are lower for high performance buildings than for conventional buildings. This makes high performance building standards, such as the international Passive House Standard, an effective long-term solution for any building type.
Building a high performance building might add marginal costs to the overall capital construction cost, but simple mechanical systems and robust, quality-assured construction reduce building operational costs.
High-quality components and building durability reduce long-term maintenance costs for occupants
Drastically reduced energy use provides immediate savings
High performance buildings maintain market value over time
What are high performance buildings?
High performance buildings work. The Passive House Standard has been used for over 25 years to create highly efficient buildings in all climate zones, from the Antarctic to the equator.
High performance buildings rely upon five things:
Efficient design
Continuous insulation
Airtightness
Highly-efficient and air-tight windows and doors
Continuous ventilation with heat recovery
Simplicity carries through in the use and operation of Passive House buildings. No special computerized controls are needed. Stable indoor conditions mean building occupants remain comfortable without bundling up in sweaters and extra socks in cool weather.
The Passive House Standard
The Passive House Standard is a simple, quality-assured approach to designing and constructing better buildings. It has a proven methodology for achieving high-performance in buildings of all types, and is the only internationally recognized performance-based building energy standard.
Learn more through these resources:
Building Energy Exchange (BE-Ex)
BE-Ex is an educational nonprofit that provides resources on energy efficient and high-performance building best practices. BE-Ex's briefing, Passive NYC, outlines the guiding principles of the Passive House standard and examines opportunities and barriers to applying the standard in NYC. BE-Ex also offers the Passive House Primer – a free, one-hour seminar on Passive House fundamentals. The Primer is offered at BE-Ex's learning center in downtown Manhattan and at offices across the NYC metro area, upon request.
New York Passive House (NYPH)
NYPH is the local affiliate of the International Passive House Association (iPHA), and is dedicated to promoting the Passive House standard through outreach, education, and advocacy.
North American Passive House Network (NAPHN)
NAPHN works toward the transformation of the built environment using the tools and framework developed by the international Passive House Standard. They provide trainings, conferences and other events to educate design and building professionals, policymakers and the general public in support of low energy Passive House design.
Case Studies
Click on the links below to review case studies of tested and proven high-performance buildings.